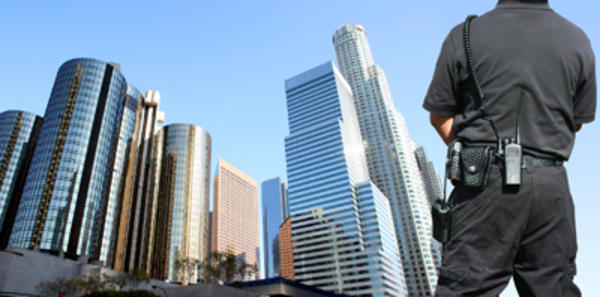 Increasing Business Security with a 24-Hour Officer
Unplanned incidents on your commercial property could mean unexpected costs for your business. If you want to increase the security of your business, you should consider hiring a 24-hour security guard to keep an eye on the building even when all of your employees have gone home. Hiring a professional security guard for your commercial real estate is easier than you may think and offer a multitude of other benefits besides security.
Find the Right Company
If your business is not open 24 hours a day, our security officer will monitor and report all Security, Maintenance and parking related issues on your property. Working with a quality security company such as VSS Security Services you can be sure that you are hiring a reputable guard who will work to keep your property protected even when no one else is there. Our branch managers have your interests in mind when selecting the right officer to fit the needs of you and your property.
Developing a Security Plan
Our trained professionals at VSS Security Services will assist in creating a very functional and comprehensive security plan, or scope of work. Our company can give you advice about areas that should be monitored so you and your staff have a better idea about where the security guard will work when he or she is on duty.
Create an Emergency Preparedness Plan
It is always a good idea to create an emergency preparedness plan for your commercial property. A professional security officer can help you determine the best course of action during an emergency. Work with your guard to figure out the best way to act during an emergency so you can ensure that everyone gets safely out of the building.
VSS Security Guard Services is available to provide reliable security guard services for all of your needs. If you want to find a guard to monitor your Phoenix, Tucson, South Bend, Indiana or Lansing, Michigan commercial property, we can help. To learn more about our services or to start the search for your security guard, visit us online or call 877-748-7776.