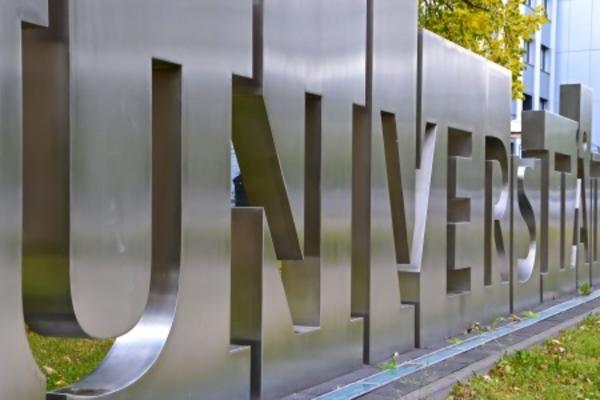 How to Stay Safe on Campus
Arizona State University has four campuses spread across the Phoenix metropolitan area.
The Tempe campus is known as the largest of ASU's campuses, with about 60,000 students enrolled in at least one class on that particular campus. With such an enormous amount of students in one area coupled with the upcoming holiday season, safety should be an absolute top priority.
Recent campus news headlines that have been circulating have been concerning; especially with the amount of school shooting threats at ASU and at other schools around the country. It is in ASU PD's best interest to keep all students and faculty safe at all times.
Campus security is also one area of concern for our team at VSS Security Services. We support schools and universities with trained officers in both traditional and non-traditional uniforms as well as provide training to law enforcement officials in school shooting and disaster preparation.
The good news is that Arizona State University provides many resources in order to preserve our safety. Below are the top resources we found and feel you should know in order to help you or your students feel safe on campus!
Safety Escort:
Safety Escort is a service provided by ASU that provides free escorts between campus buildings, residence halls and parking facilities each night of the week from 7:00pm-1:30am. It provides students, faculty, and staff a safer alternative than walking alone, encouraging the idea of the "buddy system'.
This service is something that we feel all students should take advantage of. Nighttime on Campus can feel scary at times. Don't take a chance by trying to walk home after your night class has ended. With Safety Escort, you never have to put yourself in danger!
ASU Advisory and Alert System:
ASU's Alert and Advisory system allows ASU to provide and update critical instructions in an efficient and timely manner through text messages, emails, social media and RSS.
ASU utilizes the Blackboard Connect Emergency Messaging Service that allows the university community to customize how they receive ASU Alert or Advisory text messages. With this feature, the university is able to text all of its students when they need to notify them of an emergency, ranging from a gas leak on campus to a road closure, and everything in between.
LiveSafe App:
This app allows you to expand and simplify your two-way communication with ASU Police. In one click you can download this app to your smart phone and instantly can contact police anonymously through text, call, or video. This app also gives you direct access to ASU Police dispatch and 911 emergency services.
Other benefits of LiveSafe include SafeWalk, so you can chat live with your designated emergency contacts (friends or family) during your trip as they view your step-by-step progress on a map.
In addition, you can also alert personal emergency contacts in times of distress with a link to your accurate GPS location as well as enable the anonymous reporting option, or include your user information to relay more accurate location facts. What a handy app!
Emergency Call Boxes:
If you see something, say something. Report things that look out of place; especially suspicious behavior.
At the very top of all the resources that ASU provides in order for its students to feel safe, there are emergency call boxes located all over the campus, including parking structures.
As one ASU police officer recently stated, "We don't live in a crime free bubble". Keeping safe requires mindfulness of your surroundings at all times. Know where those call boxes are so you can get to one quickly if a need arises.
Are you at Risk?
Students, teachers and even visitors are busy when on campus. Many don't think about theft or how scams might affect their campus experience. Here are some additional tips to help keep your personal safety at the top of your mind.
Theft:
Unfortunately, bike theft is a huge problem on ASU's Tempe campus. With the new bike valet, you can check your bike in to either of the 2 designated bike valet stations on campus, get your ticket from the attendant and then leave it with them while you're in class, at the library, or have to run that quick errand on campus.
Make sure to register your bike with your name through ASU so that in case of theft, they will know if your bike is found.
Laptops and other belongings being stolen in Hayden Library or around campus is not uncommon. When on campus, students have their iPads, tablets, iPhones, laptops and other expensive valuables with them all in their backpack.
If you leave things unattended, it is an open invitation for a thief to come and grab any or all of these items. For your laptop, you can download LoJack, which can track your laptop's location if it goes missing.
Scams:
If you're not careful you may get approached by someone that will try and sell you a magazine or encourage you to donate to the less fortunate. However, more times than not, this action is a scam.
Another example is if someone is trying to win a ticket and 'all they need is one more signature' then it is most likely a scam. Most of these tricks have similar storylines, so beware if something seems fishy or off.
The Unthinkable
We've heard it happen many times over the last decade. ASU PD says "In the event of a school shooting, students should still feel safe when they are at school".
Below is a video from ASU regarding how to handle school shootings.
Additional Tools to Keep You Safe on Campus
ASU Police want to make sure that everyone on their campus is safe at all times. The Police Department provides online videos on their website, which are each about 20 minutes long and help inform students on how to be safe. Some videos include how to stay safe while studying abroad, partner violence and identity theft.
The safety and security of the campus community is ASU's top priority. Being at a large university can make you feel unimportant, but knowing you're protected and that your campus police officers care is the most rewarding feeling there is.
If you are interested in learning more about VSS Security Services and how we can help protect your school or campus, please contact us today! We provide customized security for your specific needs!