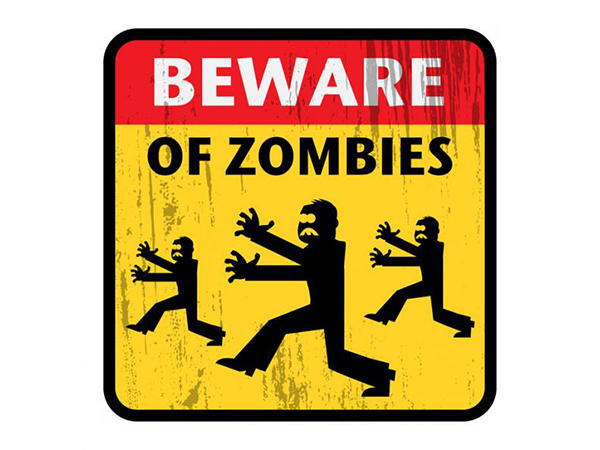 Be Safe This Halloween
Halloween is such an exciting time of year! It's starting to get cooler outside, haunted houses are back again, and you can't forget about carving pumpkins and snacking on an occassional Snickers Bar.
Not only is Halloween in the middle of fall, it also marks the start of the Holiday Season as celebrations and party planning goes into full force until the end of the year.
Being able to dress up as your favorite movie star or TV show character is great, but making sure you're safe while doing so is definitely a priority. For kids and adults alike, there are many precautions you can take in order to assure your safety on Halloween night.
Dressing Up:
Consider having constumes that are as bright as possible and reflective. This will ensure that cars or other pedestrians can see you clearly, which will prevent an accident from occurring. Also, make sure your shoes fit tightly and your costume isn't too long so that you don't accidentally trip!

Avoid masks as much as possible. They can limit or block your eyesight, and especially when it starts to get dark you're going to need to be able to see everything that is around you. Instead, try wearing a hat to complete the costume that fits you or your children well!

Costumes should be flame resistant. You never know what may happen, so it's important to make everything you're wearing as safe as it can be.

Be careful when carrying a sword or stick that may be part of the costume. You don't want it to be too sharp or long because that can easily hurt you or someone else around you.

When heading out with the family to go trick-or-treating, bring a flashlight with you. Make sure to change the batteries. You can also use the flashlight feature on your iPhone or Android if that's more convenient–just be sure your phone is fully charged. Your battery life may go quickly and you'll want to have the ability to make an emergency call if needed.
Having a Safe Household:
Preparing for trick-or-treaters can be stressful, but you also want to make sure you're keeping your home safe. With so many children running around, you'll want to remove anything from the porch or walkway that someone could trip on. Think toys, bikes, hoses, etc.

Keep your house well lit inside and outside. This will make it easier for everyone to see where they are going.

Try and keep your pets inside the house and behind a gate, in case they get rallied up hearing the doorbell ring so much. You don't want your little guy to jump on or bite a trick-or-treater.
Try a Healthy Halloween:
Be sure to get a head start on hunger have everyone eat a well balanced meal before going trick-or-treating. This will prevent your children from filling up on all the candy they are going to receive.

A nice alternative to giving candy is giving out coloring books, juice boxes or packs of mini play dough.

Try sugar-free candy! This option is a little healthier than other candies.
For College Students:
If driving to a new campus for Halloween, be sure to read all signs and follow parking rules that may have changed during such a busy weekend. Lock your car doors and take any valuables with you out of your car or leave them at home.

If you're of the legal drinking age, don't leave your drink unattended. Remember to never accept a drink from someone that you don't know.

If drinking, make sure to know your limits. Do not get too drunk and always keep your phone charged in case you lose your group of friends or you need to call a cab.

Don't walk alone at night. Stay with a group throughout the night and be careful not to walk anywhere with someone you don't know.

Learn your surroundings if you are in an unfamiliar area. Always know your surroundings and locate the campus police/security office before going out at night or drinking alcohol.

Halloween is one of those holidays where people become over-consumptive and create a lot of waste. Check out how Arizona State University thinks you can be less impactful but still have fun.
Below is a great video from the City of Phoenix Fire Department that was posted last year on Halloween Safety.
Take a peek for additional tips!
Halloween is a fun time of year to celebrate while making great memories with your friends and family. Just simply be smart and stay safe!
Afterall, we wouldn't want you to get caught in the Zombie apocolypse unprepared!